Is NeuroStar Right For Me?
Providing the latest in depression treatments in Rockland, Orange, & Bergen counties and surrounding areas.
Fill out this form and our NeuroStar representatives will contact you.
NeuroStar TMS is a non-invasive and non-surgical procedure. No anesthesia is required.
No Negative Effects on Memory or Sleep
After your session is over, you can confidently return to any activities, such as work or school. Your sleep will not be affected either.
Covered by Most Health Insurances
Most insurance companies will help cover the cost of your NeuroStar TMS treatment! Find out more by contacting us today.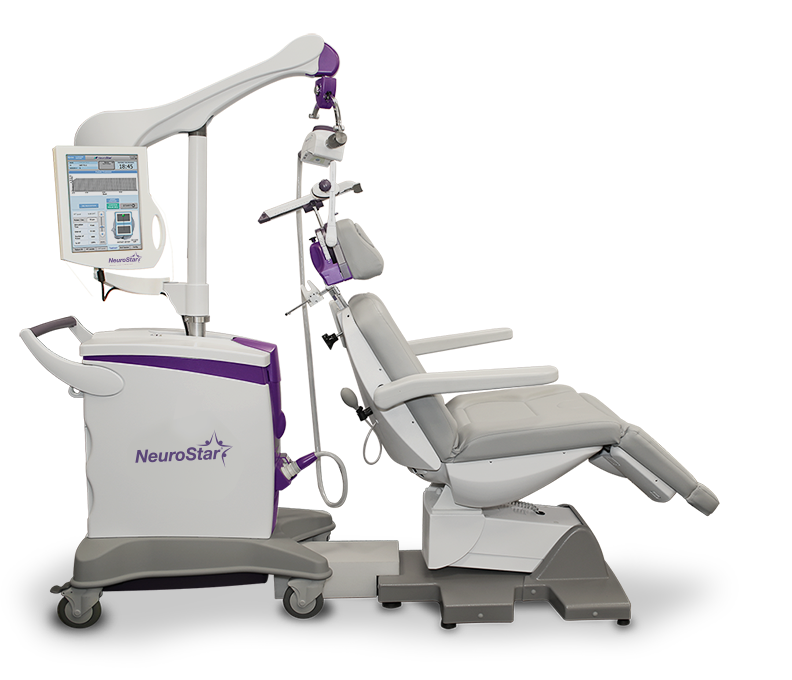 More About NeuroStar Advanced Therapy TMS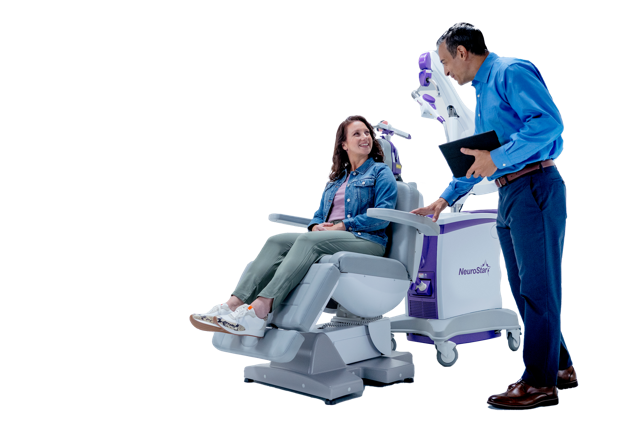 Is TMS Therapy Effective?
Have you sought treatment for your depression from antidepressants only to find less than satisfactory results? NeuroStar TMS Therapy is a new treatment option clinically proven to improve symptoms of depression in patients that did not respond to prior antidepressant treatment.
Transcranial Magnetic Stimulation, TMS Therapy, uses short pulses of magnetic fields to stimulate nerve cells in one of the areas of the brain thought to control mood. TMS Therapy is performed in a psychiatrist's office under his or her supervision while you remain awake and alert.
The NeuroStar Advanced Therapy System is indicated for the treatment of depressive episodes and for decreasing anxiety symptoms for those who may exhibit comorbid anxiety symptoms in adult patients suffering from Major Depressive Disorder (MDD) and who failed to achieve satisfactory improvement from previous antidepressant medication treatment in the current episode. The NeuroStar Advanced Therapy system is intended to be used as an adjunct for the treatment of adult patients suffering from Obsessive-Compulsive Disorder (OCD).
Important Safety Information
The most common side effect is pain or discomfort at or near the treatment site. These events are transient; they occur during the TMS treatment course and do not occur for most patients after the first week of treatment. There is a rare risk of seizure associated with the use of TMS therapy (<0.1% per patient).
NeuroStar Advanced Therapy is only available by prescription.
Visit neurostar.com for full safety and prescribing information.

Providing depression treatments to patients in Rockland, Orange, & Bergen counties
20 Squadron Blvd, Suite 560
New City, NY 10956
© 2022 TMS of Rockland. All rights reserved